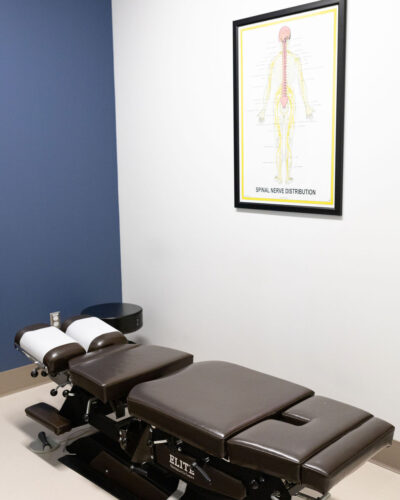 On your first visit, after your initial paperwork has been filled out, you'll meet with your chiropractor in one of our private treatment rooms. Here we will discuss your current concerns, take a detailed history, and perform a comprehensive exam. We want to get to know you and your story! The exam will consist of range of motion observation, orthopedic tests, and other testing specific to your complaint.
After the exam, if we determine that chiropractic care can help your condition, we will proceed with reviewing our findings and discussing possible treatment options, listening to your preferences every step of the way. If you feel comfortable moving forward, we will guide you through treatment and perform your first adjustment. This appointment will take approximately 30-45 minutes.
We don't often take x-rays on the first visit, but we do value the information gained by this and other forms of diagnostic imagery. Often previous images taken at other facilities can be helpful, and requested if available. However, if you require new x-rays, we will discuss your options and postpone treatment if necessary.
Skeptical? Nervous? Give us a call or schedule a complimentary consultation. We look forward to your toughest questions. Above all, we want to help ease your mind about chiropractic care and its many benefits.