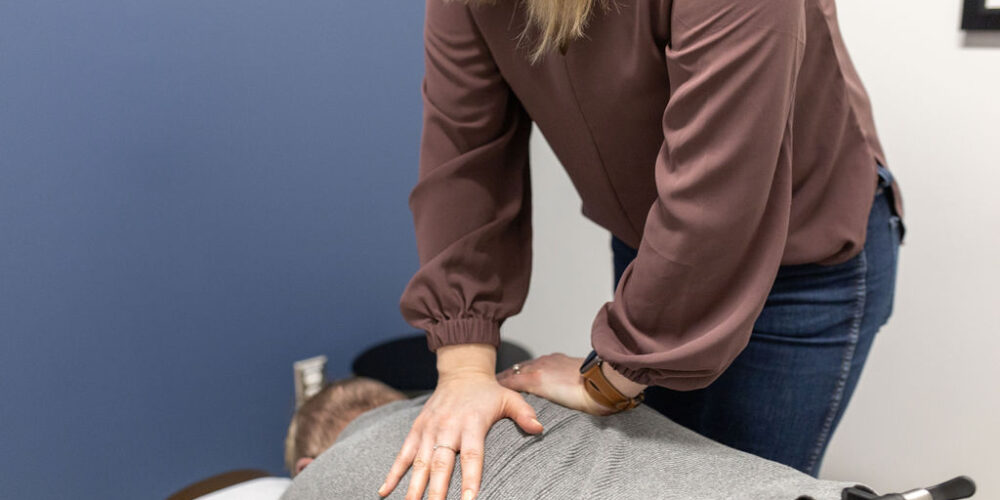 Chiropractic is a hands-on approach to healthcare that focuses on diagnosing and treating the cause of pain and dysfunction. Chiropractors focus on the nerves, muscles, and joints of the body. They work to ensure all components are working properly to keep you moving. When your nervous system becomes compromised and movement becomes restricted, pain and other symptoms can appear. Chiropractic care works to restore motion, improve function, and maintain the nervous system in its optimal state.
What makes chiropractic care different at Harmony?
At Harmony Chiropractic, patients have an active role in their care from the start of their very first visit. And by combining in-office treatment with at-home exercises and lifestyle advice, we will work together as a team to help get you on the way to living your best life.
Our chiropractors keep your preferences in mind and choose treatment options that work best for you and your comfort level. They incorporate various techniques and are continually adding to their toolbox.
Treatments Offered:
If you're unsure if chiropractic care is right for you, or want to learn more about the techniques we offer, we are happy to provide free consultations. Click the link below to book, or give our office a call.